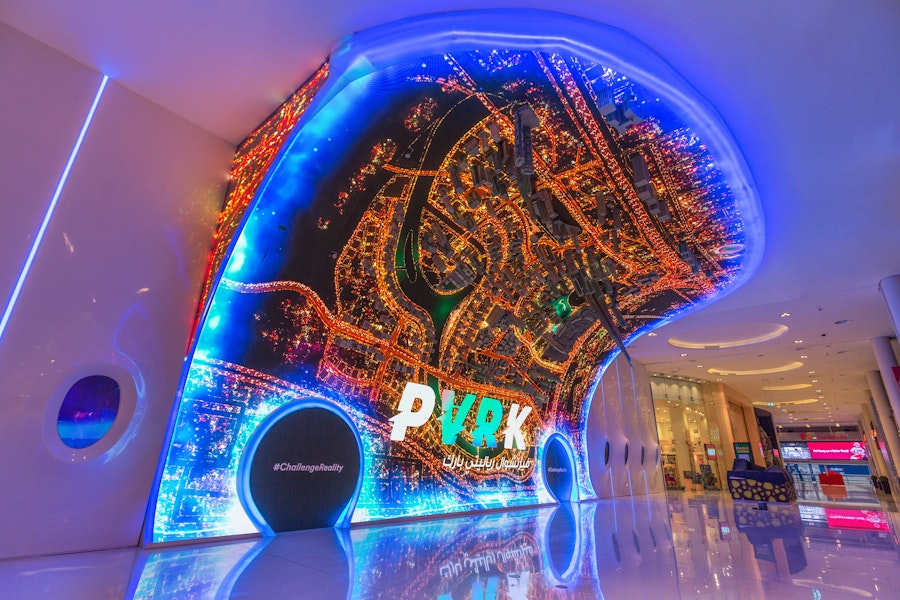 All You Need to Know About VR Park Dubai Mall
The city of Dubai is full of surprises. The sheer amount of logic-defying structures and attractions that the city can conjure up is mind-boggling — it always has something for everyone. One of the newest attractions on the block is VR Park Dubai. This stunning attraction is fast becoming the talk of the town. Known as the largest VR Park in the world, VR Park Dubai Mall has several fascinating experiences that can make for a great day's outing. Read on to know more about this exciting new addition to Dubai's long list of tourist spots.
About VR Park Dubai Mall
The VR Park is the first attraction of its kind in the Middle East that merges augmented reality (AR) and virtual reality (VR) through 18 immersive activities and thrill rides. An escape from reality to a fantastical utopia right in the middle of Dubai, this park is a sanctuary for gamers and adventurers. VR Park Dubai Mall features an array of virtual environments — suspenseful, recreational, thrilling, and more. The emphasis is on 'community escapist entertainment' to encourage cooperative encounters. Every ride promises you some of the finest VR, AR, and location-based interactive experiences. Entry to the park is free with set prices for the technology-enabled experiences.
Knowledge Graph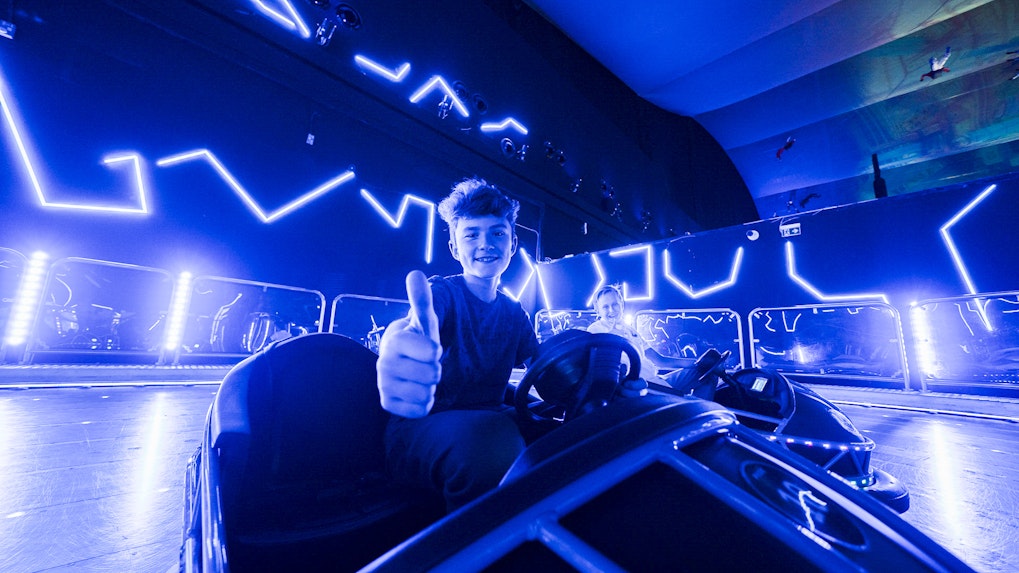 What to do at VR Park Dubai
While this isn't an exhaustive list of all the rides and experiences at VR Park Dubai Mall, here are our top picks at the venue:
Burj Drop
The tallest structure in the world gets even more interesting. The spine chilling experience of descending the Burj Khalifa at the mercy of gravity is probably the most popular and exciting one at VR Park Dubai. Advanced mechanics and VR mean that this experience is going to be nothing less than the real one.
Dubai Drone
Set in futuristic Dubai, the Dubai Drone experience combines a thrilling Sci-Fi element with reality by transporting you to a time when airborne taxis dominate Dubai's skyline. As you are taking in the view from above, you noticed that your taxi has spun out of control in the traffic-laden airway.
Black Badge
This hyperreal experience at VR Park Dubai is made possible by the clever use of graphics and immersive technology. You are a part of an elite crew of professionals who have been given the task to rescue a comrade. All that stands between you and the distressed is a dangerous monster.
Arena AR1
If you are looking for an educational experience, you won't find anything more fun than this experience at VR Park Dubai Mall. Arena AR1 lets you get up close and personal with a variety of animals including but not limited to leopards, elephants, polar bears, dinosaurs, and giraffes.
Visitor Tips and Rules
You can get discounts on tickets if you book the experience online at least 24 hours in advance.
Certain experiences have age and height restrictions — be sure to check them before you select your experience.
The Cinema Parking in Dubai Mall is the closest parking spot from VR Park Dubai.
Visit the VR Park Dubai on weekdays to make the optimal use of your time.
Due to COVID restrictions, you can only purchase tickets online.
FAQs: VR Park Dubai Mall
What are VR Park Dubai Mall ticket prices?
Entry to VR Park Dubai Mall is free, but the rides start from AED 15.
What are the timings for VR Park Dubai Mall?
VR Park Dubai Mall is open on Sun-Thur 12 PM to 10 PM, with last entry at 9:30 PM, and Fri - Sat 10 AM to 12 AM, with last entry at 11:30 PM.
Are there any skip-the-line passes for VR Park Dubai Mall?
Yes, the Super 7 Attractions Pass lets you skip the line and check out seven experiences of your choice.
What is the best time to visit VR Park Dubai?
The best time to visit VR Park Dubai is soon after it opens on weekdays.
Is there a discounted child ticket available for VR Park Dubai?
Entry prices for particular rides are the same for children and adults. The height and age restrictions must be met to gain entry.
How many rides are available at the VR Park Dubai Mall?
VR Park Dubai has 18 interactive rides and experiences.